Right Here in River City
Sacramento has a number of nicknames—City of Trees, Camellia City, Big Tomato. Whatever else they choose to call it, Park Place Senior Living residents call Downtown Sacramento home. Park Place offers equal opportunity housing for any senior citizen aged 62 years and older who meets all HUD Application and Park Place Resident Selection Criteria eligibility requirements. We welcome, as well, eligible disabled adults 50 years and older. We believe life in the heart of the city expands opportunities for seniors to engage in the greater community, and to enjoy the companionship of fellow neighbors.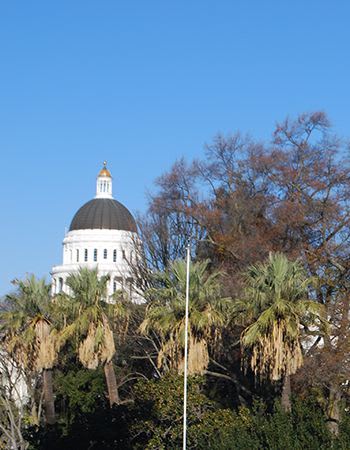 Art, Culture, and Green Space
Downtown Sacramento is chock full of chances to explore history and the arts, as well as bask in the peace of a beautiful afternoon in the park. Culture enthusiasts can while away the day at any of the following:
Crocker Art Museum
Sol Collective
Verge Center for the Arts
California Automobile Museum
California State Railroad Museum
The exquisite Central Library on I Street is worth the 15-minute walk.
Come for a tour of Park Place Senior Living Apartments, and take in one of the best views of the Capitol and Capitol Park in Downtown Sacramento. We are happy to help you make the move to affordable senior living.