Home Cooking, Expertly Prepared
There may be nothing so satisfying as a great meal. At Winding Commons, our chefs re-create family recipes using only the best local ingredients. California is a cornucopia of fresh, fabulous food, and we take every advantage to deliver wholesome, delicious menus every day. Residents enjoy two chef-prepared meals daily, served in our beautiful waterside dining room. It is a bright, friendly place to share a bite and some good conversation with friends and neighbors.
Sample Menus:
Stay in for Dinner
Sometimes you just want to eat a quiet dinner at home. Fully appointed kitchens make it easy to cook for yourself when you choose to dine in, or savor a morning egg on the patio. A year round farmers market is a great resource for the freshest local products, and SaveMart Grocery is a short distance from the gate. Even when you don't want to cook, looking for a quiet movie night in, or hooked on a sporting event, call for room service. Winding Commons offers three complimentary tray services for either brunch or dinner. The options is yours.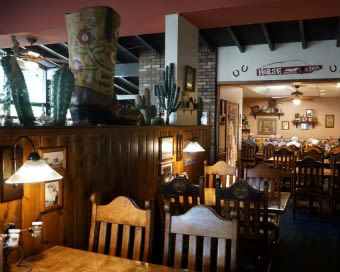 Dine Out on the Town
Carmichael has restaurants to suit most any craving, from Rey Azteca Restaurant & Bar, to Blue Sky Chinese, to Mirabelle Café right down the street. Italian and Russian menus bring the culinary world to you. We invite you to tour the grounds at Winding Commons. We look forward to a great conversation over a piece of pie about senior living at its best.
Meet the Chef
My name is Dan Catanio, known as "Chef Dan" in the culinary world and I'm an Executive Chef Culinary Director for Compass Group in the Morrison Living Adult senior Living sector. My personal mission statement is: Spreading joy and happiness to everyone that I come in contact with through kind words, inspiring someone to achieve their goals then celebrate success. I am a graduated from The Culinary Institute of America in Hyde Park New York and served my Executive Chef Apprentice at the world famous Hilton International Waldorf Astoria Hotel in downtown Manhattan NY City. I have had the privilege of being an Executive Chef for over 40 years leading Culinary Teams in such places as, The Country Club of Little Rock, The world-famous Sardine Factory on cannery row, Three Hilton Hotel Properties in America.
I have produced over 100 Televised Community 30-minute Cooking shows in California, Oregano and Nevada. Teaching Culinary is another passions, I was a former Culinary Chef Instructor for three California City Colleges. I live in Roseville California with my wife Karen who I have been with for over 50 years and have the privilege to be married to her for over 47 years. A few of my hobbies are; I'm known to my friends and family members as "The Singing Chef" and I have a passion for drums It is a joy being here at Winding Commons and having the privilege of being able to meet some of the wonderful Residence. I hope that I will be able to spread some Culinary Adventures to you as well as some of my musical singing talent to you all in the near future.
God bless you all and thank you for allowing me to be a part of your wonderful community.
Dan Catanio, "Chef Dan" – "The Singing Chef".