A Peaceful Community
The town of Atwater, and nearby Merced, developed from two prominent influences—agriculture, and Castle Air Force Base. Today the greater community is a quiet and family friendly oasis in the Central Valley. Our community sits on a gated 77- acre parcel that formerly served as officer housing for CAFB. The property continues its tradition of providing warm and inviting housing solutions, now as Castle Vista Senior Duplex Community.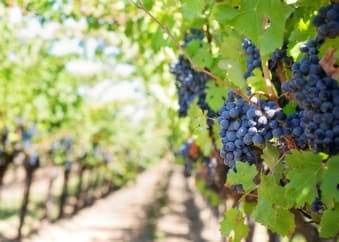 Close to Adventure
One of the great benefits of living in the Valley is its proximity to other California attractions. A short list of notable destinations less than two hours away by car includes:
San Francisco
Monterey & Carmel
Yosemite National Park
Picturesque vineyards and wineries wind through the terrain in nearly every direction.
Close to Home
A trip to the Castle Air Museum is essential to truly appreciate the history of Atwater and the surrounding areas. The museum holds the largest collection of vintage aircraft in the United States, and gives a window into the impact of flight on US history, and of the importance of Air Force bases on towns such as Atwater.
Castle Vista is a place to appreciate the rich role California has played in our country's development, as well as a beautiful place to call home. Come for a talk and a tour, and see what sets Castle Vista Senior Duplex Community apart.