Life on the American River
Campus Commons on Cadillac Drive sits adjacent to the American River Bike Trail, a prime resource for exercise and people watching in Sacramento. We are minutes away from a beautiful nine-hole golf course, and within close proximity to Rio Del Oro Racquet Club. Our location makes it easy for community members to enjoy the natural beauty of California's Central Valley, while staying close to city amenities.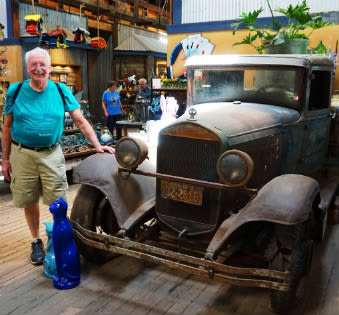 Capital Opportunities
The capital city is a hub of activity. Sacramento offers art, theater, and entertainment throughout the year, as well as a steady program of events at California State University, Sacramento and the Sacramento Convention Center. Regularly scheduled outings and free transportation put a full calendar of events within easy reach of Campus Commons Senior Living Community.
Wellness Resources
Campus Commons Senior Living benefits from access to numerous high quality healthcare resources. We are close to:
Sutter Memorial Hospital
Kaiser Permanente
Mercy General Hospital
UC Davis Medical Center
Transportation is available for doctor visits, prescription renewal, and other wellness activities.
We believe healthy, engaged senior living involves the ability to make choices. Our goal is to clear the way for Campus Commons community members to spend their day how it suits them, at home, or on the town. Come take a tour. We are excited to welcome you to Campus Commons Senior Living in Sacramento, CA.