Free to Choose
Ray Stone Senior Living locations have a single goal in common. We strive to provide compassionate support for seniors to live enriched, comfortable, independent lives. Leisure Manor is well cared for by an attentive staff, so residents are free from the daily tasks of home maintenance. Worry free from the cost of utilities, all utilities are included except phone and cable. We offer low cost laundry facilities.  Only $0.50 to wash and $0.50 to dry.   There is more time to attend to the things that matter most, like taking the dog for a stroll, catching a movie, or simply relaxing with a friend.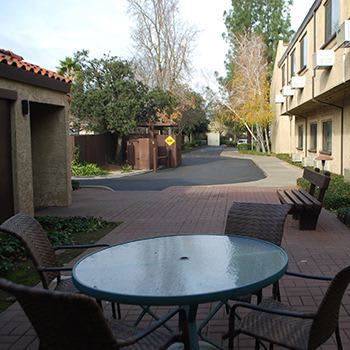 California Living
Sacramento is where the American and the Sacramento Rivers meet. The capital city is, in many other ways, where the many facets of California come together. River City is chock full of multicultural art and exhibits, museums that explore California's rich history, fabulous fresh food, and some of the best medical talent in the country. A temperate climate translates to mild winters and warm, sunny summers. Plus, in two hours, you can be in the mountains, or breathing the salt air of the Pacific, as you desire.
Affordable senior housing in Sacramento is within reach at Leisure Manor Senior Apartments. Our HUD- Section 8 housing experts can help you determine if you are eligible. We are excited to show you the benefits of quality senior living.