Home Cooking, Expertly Prepared
There may be nothing so satisfying as a great meal. At Winding Commons, our chefs re-create family recipes using only the best local ingredients. California is a cornucopia of fresh, fabulous food, and we take every advantage to deliver wholesome, delicious menus every day. Residents enjoy two chef-prepared meals daily, served in our beautiful waterside dining room. It is a bright, friendly place to share a bite and some good conversation with friends and neighbors.
Sample Menus:
Stay in for Dinner
Sometimes you just want to eat a quiet dinner at home. Fully appointed kitchens make it easy to cook for yourself when you choose to dine in, or savor a morning egg on the patio. A year round farmers market is a great resource for the freshest local products, and SaveMart Grocery is a short walk from the gate. Even when you don't want to cook, looking for a quiet movie night in, or hooked on a sporting event, call for room service. Winding Commons offers three complimentary tray services for either brunch or dinner. The options is yours.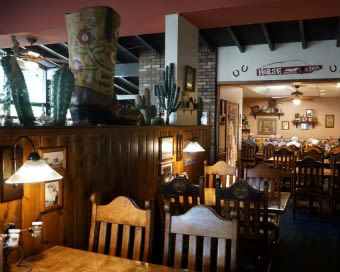 Dine Out on the Town
Carmichael has restaurants to suit most any craving, from Rey Azteca Restaurant & Bar, to Blue Sky Chinese, to Mirabelle Café right down the street. Italian and Russian menus bring the culinary world to you. We invite you to tour the grounds at Winding Commons. We look forward to a great conversation over a piece of pie about senior living at its best.
Meet the Chef
I enjoy working with seniors because of the life experience that it offers me.  I am an extremely interactive person who enjoys growth and opportunity.  Within the senior communities I am able to engage with residents about their own experiences and learn valuable life lessons.  What fascinates me is their lives represent the narrative of our history: they are the individuals we learned about that led us to where we are today.  However, they provide much more than teaching us lessons of the past; rather, they become someone we care about and think of when we are at home with our own families.  I am lucky to be in an environment that brings us together and allows me to create special connections with those who helped shape our world today.