Home Cooking, Expertly Prepared
There may be nothing so satisfying as a great meal. At Winding Commons, our chefs re-create family recipes using only the best local ingredients. California is a cornucopia of fresh, fabulous food, and we take every advantage to deliver wholesome, delicious menus every day. Residents enjoy two chef-prepared meals daily, served in our beautiful waterside dining room. It is a bright, friendly place to share a bite and some good conversation with friends and neighbors.
Sample Menus:
Stay in for Dinner
Sometimes you just want to eat a quiet dinner at home. Fully appointed kitchens make it easy to cook for yourself when you choose to dine in, or savor a morning egg on the patio. A year round farmers market is a great resource for the freshest local products, and SaveMart Grocery is a short walk from the gate. Even when you don't want to cook, looking for a quiet movie night in, or hooked on a sporting event, call for room service. Winding Commons offers three complimentary tray services for either brunch or dinner. The options is yours.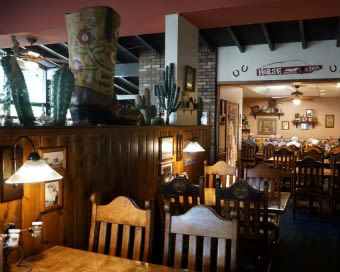 Dine Out on the Town
Carmichael has restaurants to suit most any craving, from Rey Azteca Restaurant & Bar, to Blue Sky Chinese, to Mirabelle Café right down the street. Italian and Russian menus bring the culinary world to you. We invite you to tour the grounds at Winding Commons. We look forward to a great conversation over a piece of pie about senior living at its best.
Meet the Chef
I was born and raised in Omaha, Nebraska. I graduated with a Culinary Arts degree in 2005 at Metropolitan Community College in Omaha. For over 8 years, I worked for a local catering company, where I was promoted to Executive Chef after 3 years. Then, I was offered a position with Sodexo as an Executive Chef at a local hospital where I worked for almost 2 years. We served over 2,000 people daily! While I was working at the hospital, my wife was offered a job at Kaiser Permanente in Roseville. It was a great opportunity for the both of us. We moved here in November of 2016 and I worked for Westmont Living for two years. Now, I am excited to be here at Winding Commons and look forward to meeting all of the residents.  I can't wait to create a wonderful dining experience for all of you!
David Whitman